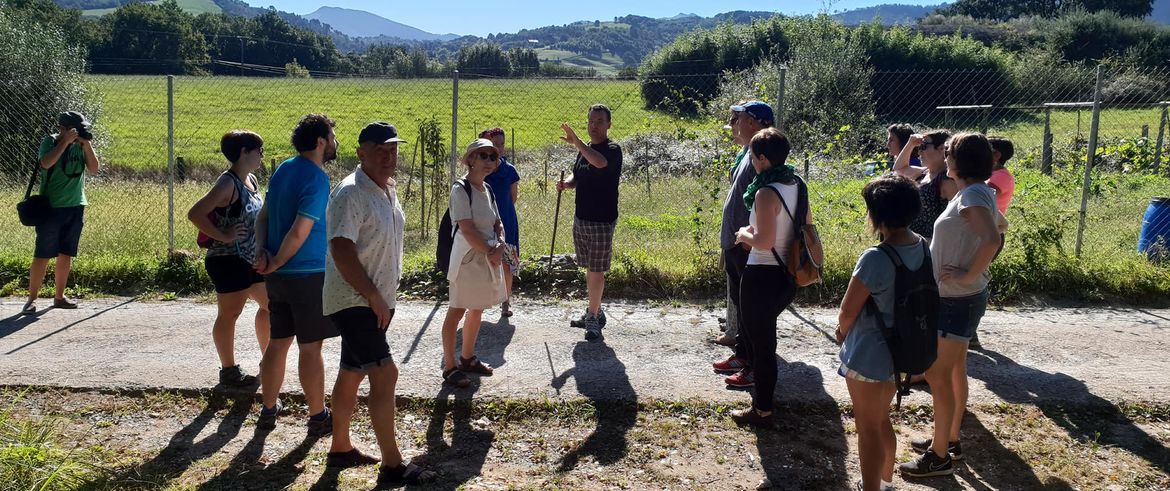 The Iruin cider house, located in the municipality of Usurbil, has witnessed the presentation of the new brand "Sagarraren bihotza, sagardoaren kultura" (The heart of the Apple, the culture of cide...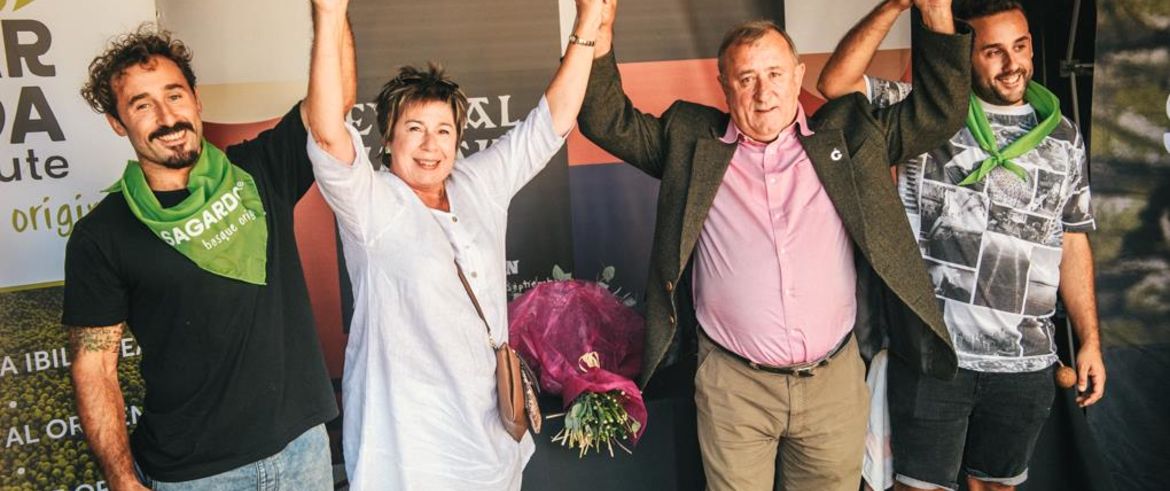 The Astiazaran family, owner of the Iruin cider house in Zubieta, has been homaged by the Association Of Cider Houses of Gipuzkoa in the period of Sagardo Eguna celebrated in the Constitution squar...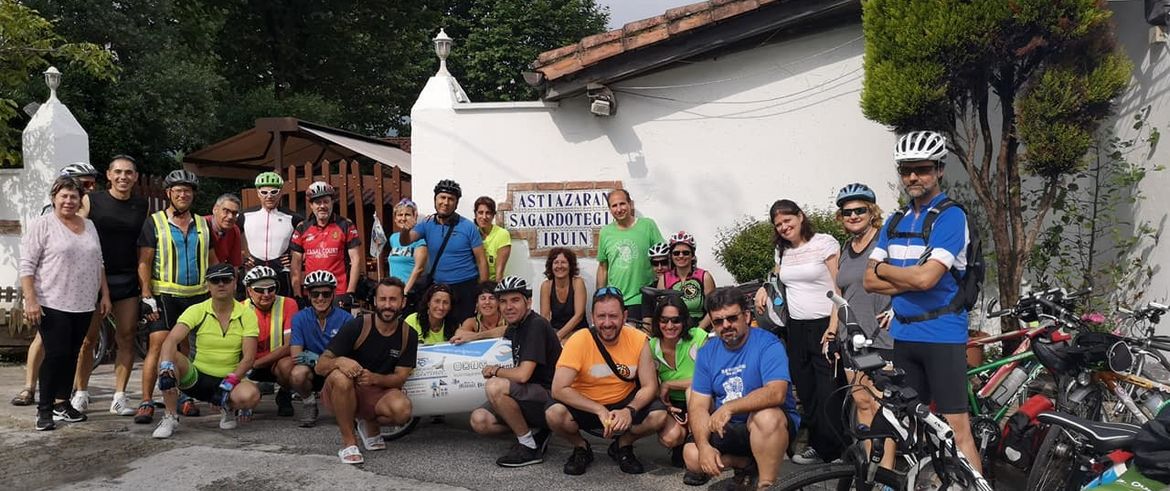 Around twenty cyclists who are participating in the cycling route along the basque whalers' coast made a stop the past July 2 in Iruin Coder House to regain strength on a journey that began in Irun...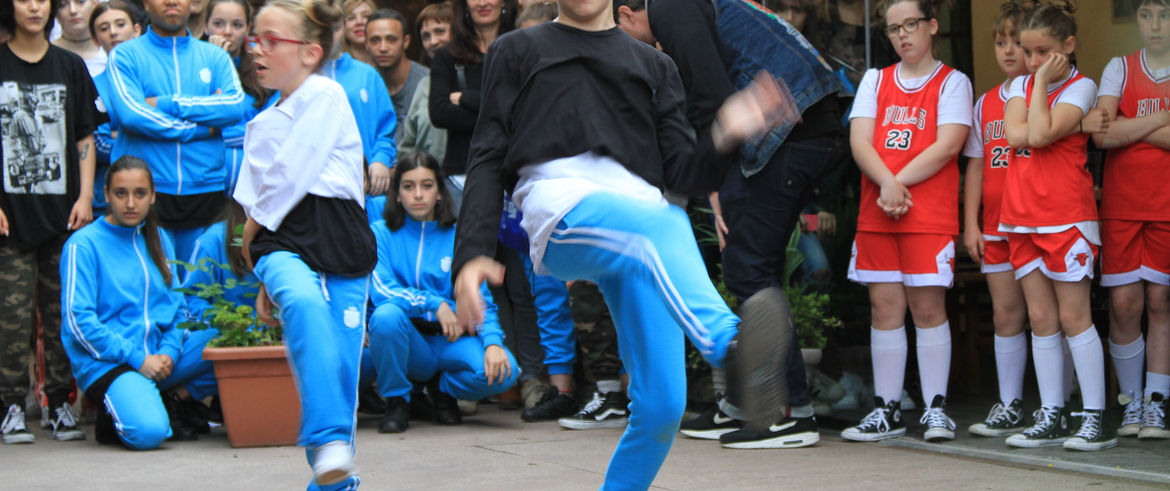 The big party of SagardoHop 2018 will go down in history for reach its attendance record. Around 200 people throught the national territory vibrated to the rhythm of the 6 stars of Hip Hop that wer...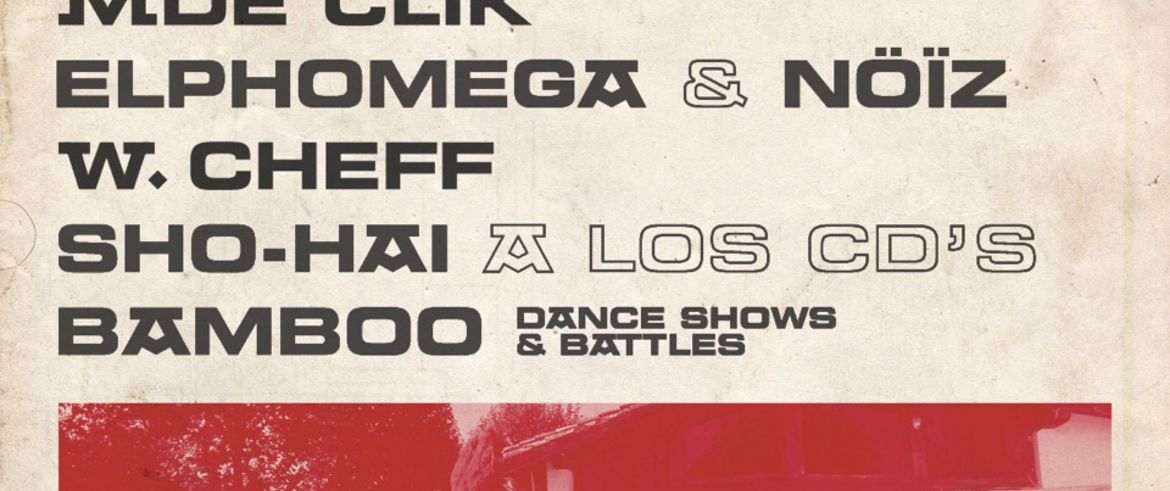 Six stars of Latin hip hop will be in charge of the pace for the next edition of SagardoHop 2018, which once again will host the Iruin cider house of Zubieta. The quintessential hip hop party of th...
The Iruin Astiazaran cider house has achieved in this 2018 to produce the best cider since Juan Inaxio Astiazaran works in the cider house of Zubieta. This has been confirmed by his son and current...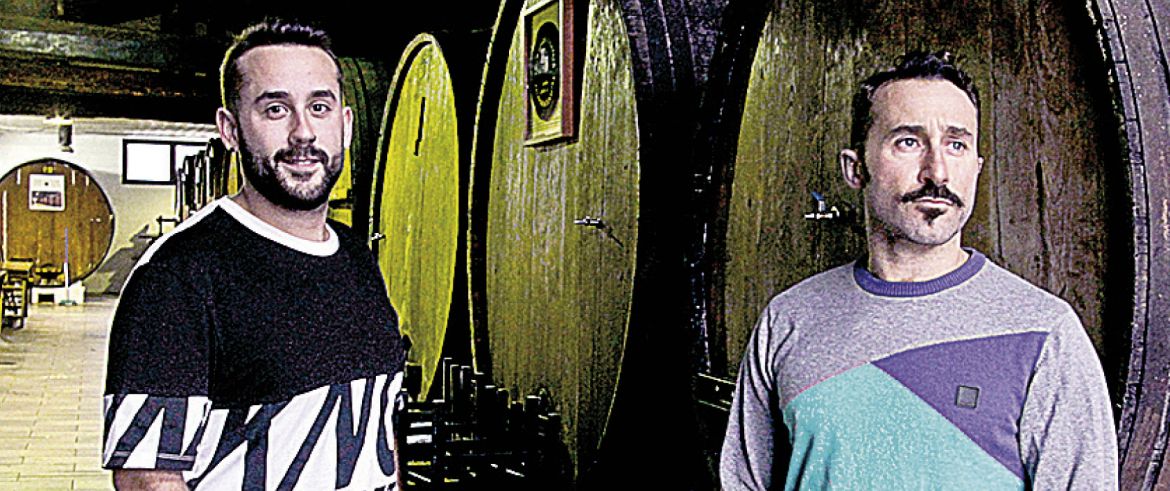 We have returned with more strength than ever for the new season of cider of this 2018. Surely many of you have been able to see the special supplement of "Sidrerías" published in Diario Vasco a fe...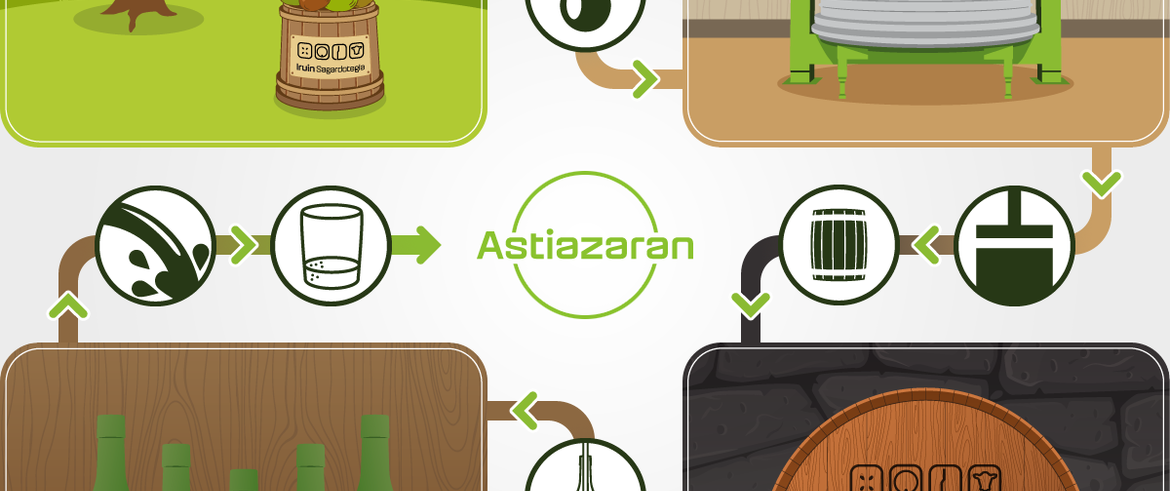 The Astiazaran cider is a natural drink that has more than 135 years of history. In its beginnings, its production process was completely handmade but as the years went by, the Astiazaran family ha...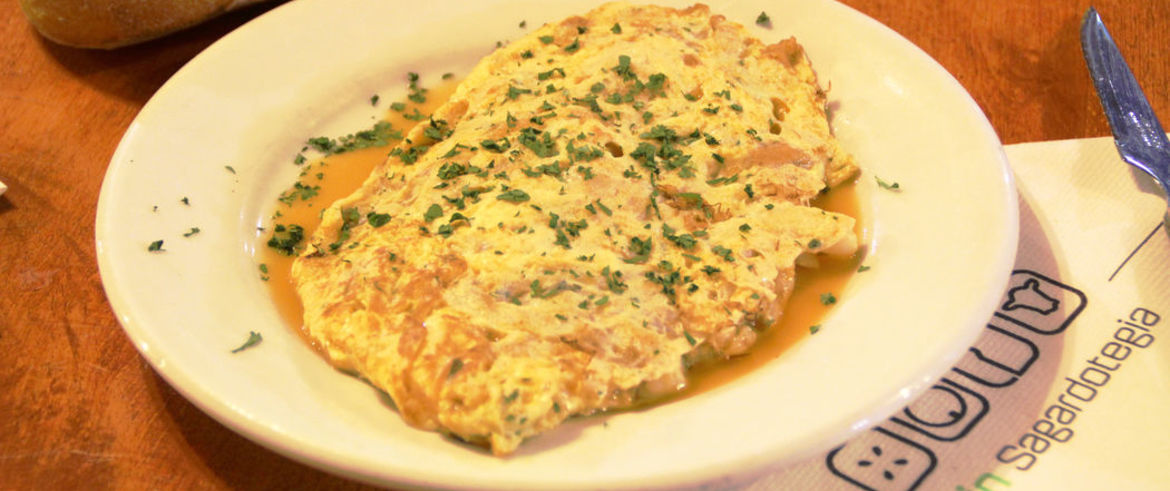 Many years have passed but it is always interesting to remember that Iruin cider house in Zubieta was the pioneer in Gipuzkoa to implement the cider house menu as a closed menu. It is a widespread...
Zubieta's Iruin cider house has recently participated in the "Juego de Cartas" program that ETB has been broadcasting in recent weeks through its second channel. The current manager of Iruin is Ion...